Ghost Crime Tales (Shipping - Australia)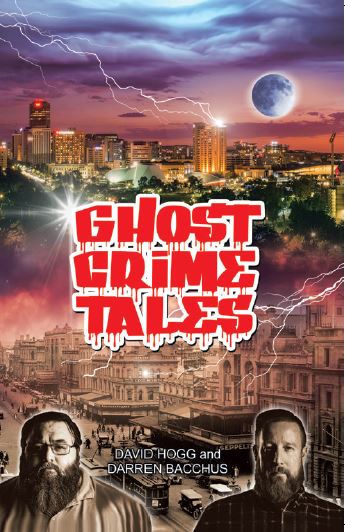 Ghost Crime Tales is the first book written by the founders and lead researchers for Ghost Crime Tours, David Hogg and Darren Bacchus.
They have been investigating together for Ghost Crime Tours, since 2011 and are lead investigators for GCT Paranormal Investigations. Both have had extensive careers in the security industry in South Australia and have worked in some very actively haunted locations. Darren is also a former soldier in the Royal Australian Army, and David spent five years working in one of the most well known haunted mental hospitals in the state.
David Hogg and Darren Bacchus have always been fascinated with all aspects of the paranormal, along with local history and crime stories. In Ghost Crime Tales, read of their experiences as owners of the Ghost Crime Tours and decide if Adelaide, South Australia, is the murder capitol of the world. There's the tragic tale of the woman known as Broadway Kate and the mystery that still surrounds her death. What is the truth behind the Chinese seaman found in the Port Adelaide River? Was it a secret family vendetta? Meet the last man executed by hanging at the old Adelaide gaol, and learn the circumstances that lead him to the gallows.