WW2 Explosives Factory Paranormal Lockin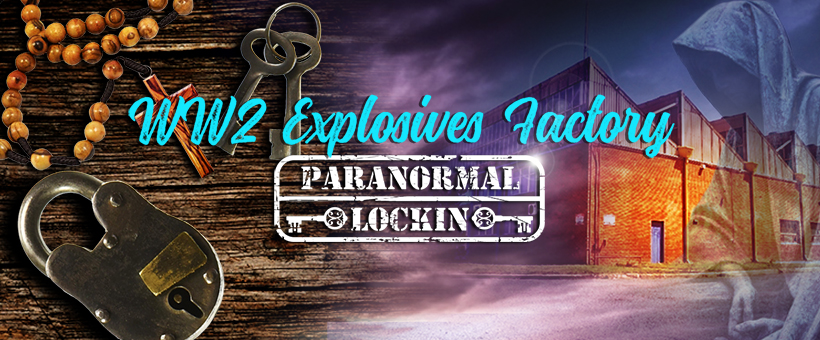 Duration: 4 Hours (approx.)
Product code: WW2EF
Get locked in for the night and investigate South Australia's former top secret Government establishment… the World War 2 Explosives Factory!

Be guided around by our professional team of paranormal investigators and psychic mediums as you interact with the spirits passed.

This munitions factory dates back to 1940! Commonwealth records may refer to its purpose as 'munitions' or 'ammunition' and was the largest explosives factory in Australia. By August 1942 it was making trinitrotoluene (TNT), nitro-glycerine, ammonium nitrate and several initiators.

The factory was also responsible for making caps and detonators; preparing the small component-primers and fusers of which caps and detonators were a part of. Filling cartridge cases with propellant and fitting them with primers, and filling shell bodies with high explosives and assembling each to form a complete round of ammunition.

It was an extremely dirty job and every worker was required to have a special wash down after each shift as the chemicals used at this site were extremely explosive! Fatalities at this site include Edna Perlin from an accidental detonation at the shell filling area, and other lost souls as discovered by our team of physic investigators recently.

Ghost Crime Tours will provide you with all the equipment you will need including EMF detectors, voice recording equipment and we will make sure that there are experienced investigators there to guide you along this unique experience.

Paranormal groups with their own equipment are more than welcome to book. Places are strictly limited so don't wait and book your spot on the next Lock in today!