Port River Ghost Crime Boat Tour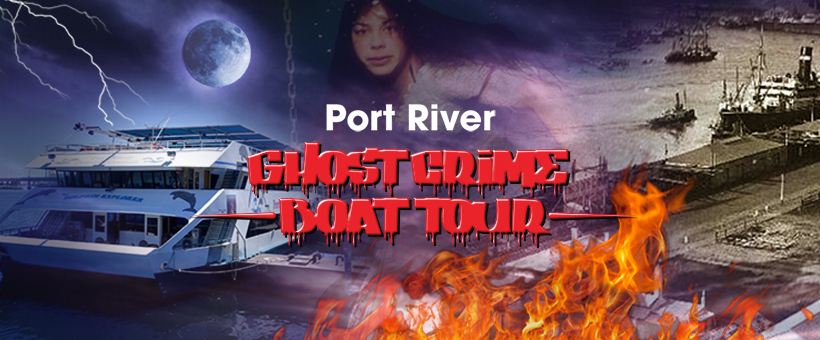 Duration: 3 Hours (approx.)
Product code: PRGCBT
Hear the dark side of the tales and tragedy of the Port River, the City of Singapore, the Quarantine Station & the Birkenhead Bridge during a 2 hour twilight cruise.
Since settlement began in South Australia the Port River has been a hive of activity. From trade ships to fishing boats the Port River has seen it all. Today you may take a cruise along the Port to look for Dolphins or maybe do a spot of fishing but did you know that the Port River also has a dark side to it as well?

Ghost Crime Tours will take you on a cruise like no other on the fully licensed Port Princess River cruise ship. You can enjoy a drink and sit in comfort on this boat as our tour guide points out the more remarkable stories that the Port River has to share.
There's the Quarantine station on Torrens Island, we will take you as close as ships can go while we tell you all the tragic history of this site, then there's the ship's graveyard of Port Adelaide where many boats have been laid to rest. Are there still spirits associated with these locations will you get the opportunity to see something for yourself, you'll have to come along to see for yourself.
In addition to this there are the many tales of sailors who have died on the docks at Port Adelaide and lots more, even the boat itself has a resident spirit on board that you may have the opportunity to meet!
This promises to be a fun night out so why not do something different this Saturday night and book your spot on the next Port River Ghost Crime Boat Tour.