Cornucopia Hotel Paranormal Lockin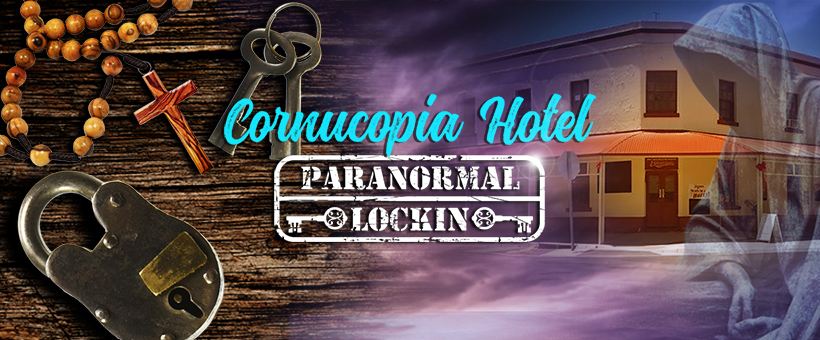 Duration: 4 Hours (approx.)
Product code: CHPL
Be locked in the most haunted hotel in the Copper Triangle, the Cornucopia Hotel. Investigate the hotels most ghostly areas where some staff refuse to go. Hear the tales of the many hauntings in this famous hotel.Be locked in overnight and have your chance to investigate The Yorke Peninsula's most Haunted location!
This hotel was built in 1862 and Mr R. Hazelgrove was the first licensee, It has 52 rooms and is the only hotel in Wallaroo which has retained its original name. There are many haunted locations in the copper triangle but none have the amount of reported sightings as the Cornucopia hotel. This hotel has had its fair share of deaths on their premises and now is home to several resident spirits!
Recently the GCT Paranormal investigation team joined up with Allen & Karen Tiller to investigate this hotel and their findings you will hear about when you come along on our special Lock in investigation! You will get to investigate the full hotel after hours. You will find out which upstairs room the hotel staff don't like to go in (then you'll go in there!) and get the opportunity to hear about and investigate all the spots where there have been sightings in the hotel.
Ghost Crime Tours will provide you with all the equipment you will need including EMF detectors, voice recording equipment and we will make sure that there are experienced investigators there to guide you along this unique experience. Your experience doesn't end when the investigation is over because when you book this special Lock in of the Cornucopia hotel it will also include your own accommodation in the hotel for you to spend the night and see if anything happens after all the equipment is packed away
Paranormal groups with their own equipment are more than welcome to book. Places are strictly limited so don't wait and book your spot on the next Lock in today!