Ghost Crime Tales Volume 2 Ghosts of the North Kapunda Hotel (Shipping - Australia)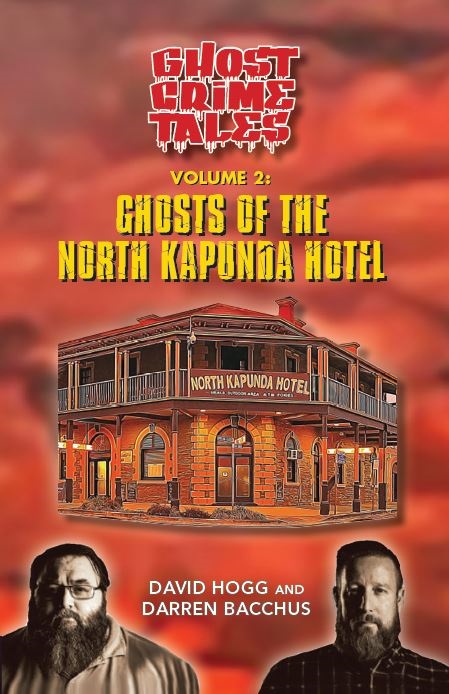 This is the 2nd book in the Ghost Crime Tales series from David and Darren, paranormal investigators and owners of Ghost Crime Tours.
The title of Australia's most haunted pub is one that has been bestowed upon this beautiful and historic hotel by its owners, employees, customers, paranormal investigators, psychics and lovers of good ghost stories all over the world. Its ghost stories have been seen on TV shows, newspaper articles and countless reports on social media.
David and Darren, have been conducting tours through the hotel with Ghost Crime Tours since 2014 and for this book they conducted interviews with current and former staff, tour guides, customers, psychic clairvoyants and reveal some of their own stories from the many nights they have investigated the hotel themselves after hours.
We have the tales of disembodied voices, footsteps, stories from the famous hallway to hell, shadow people that have been witnessed and just who is the young girl ghost known as Sarah who makes herself heard and felt so very often. These stories and many more are why this hotel is considered Australia's most haunted pub.