North Kapunda Hotel Paranormal Lockin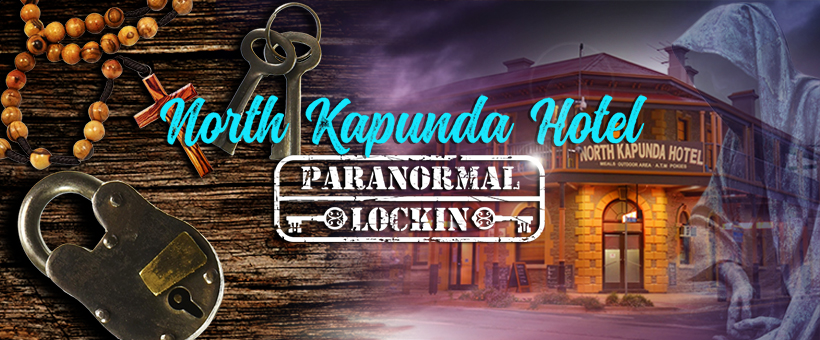 Duration: 4 Hours (approx.)
Product code: NKHPL
Be locked in overnight in Australia's Most Haunted Hotel! Investigate the famous Hall Way to Hell, where few have ever had the opportunity to investigate. Hear the tales of the many hauntings in this famous hotel.
The North Kapunda Hotel is home to countless murders and hauntings, be locked in overnight and investigate the famous 'Hall Way to Hell' with experienced Paranormal Investigators. You will be issued EMF (Electro Magnetic Field) detectors and special voice recorders to tape EVP's (Electronic Voice Phenomena).
Investigate the basement of the Hotel, sit in the corner of at 1am in the morning in the same location used to store dead bodies back in the day! Stand meters away whilst investigating with a EMF meter and see if you can detect the spirit of Dr. Blood, whom is said to have returned to the Hotel after his passing.
Investigate the Nursery, home to the spirit of 'Sarah' the daughter of a prostitute that was murdered and adopted by the brothels Madam. Spend time wandering around the upper corridors and see if you can take a snap of Hue, the unfortunate miner that had his leg amputated in room 14 and died of massive blood loss and shock.
These are just some of the haunts of Australia's famous North Kaunda Hotel….
Paranormal groups with their own equipment are more then welcome to book!