Wallaroo Township Paranormal Lockin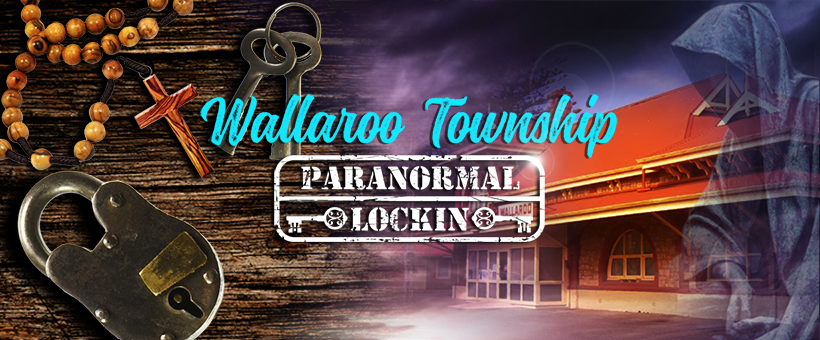 Duration: 4 Hours (approx.)
Location: Wallaroo, South Australia
Product code: WTPL
Get locked in and investigate overnight, three of the most haunted buildings in Wallaroo!
YOU WILL BE PROVIDED WITH PROFESSIONAL PARANORMAL DETECTION EQUIPMENT TO USE, ALONG WITH TRAINING AND SUPERVISION FROM EXPERIENCED PARANORMAL INVESTIGATORS.
There are many haunted locations in the copper triangle but none have the amount of reported sightings as Wallaroo.
First your night will start off with a Ghost Crime Tour of the main streets of Wallaroo!
Then you will investigate the following haunted buildings;
1. The former Wallaroo Post Office, now the Wallaroo Heritage and Nautical Museum where an EVP was captured of the former Post Master during a recent investigation.
2. The former Wallaroo Police Station, including the cell that held Elizabeth Woodcock before she was transported to the Old Adelaide Gaol for execution. It is said to this day, Elizabeth still haunts these premises.
Then it's over to the most haunted Hotel in the Copper triangle, the Copper Coast Hotel!!!
You will get to investigate the full hotel after hours. You will find out which upstairs room the hotel staff don't like to go in (then you'll go in there!) and get the opportunity to hear about and investigate all the spots where there have been sightings in the hotel.
Ghost Crime Tours will provide you with all the equipment you will need including EMF detectors, voice recording equipment and we will make sure that there are experienced investigators there to guide you along this unique experience.
Paranormal groups with their own equipment are more than welcome to book.
Your experience doesn't end when the investigation is over because when you book this special Wallaroo Township Locking, it also include's your own accommodation in the hotel for you to spend the night and see if anything happens after all the equipment is packed away
Places are strictly limited so don't wait and book your spot on the next Lock in today!
Please Note: Ticket price includes overnight accommodation. Transport to Wallaroo can be arranged upon request for an extra fee by contacting YP Coaches on 08 8821 2755, or by clicking here to visit their website.
Please note that this is a Ghost Crime Tours / Spirited SA ran event.